Crusaders for Christ Billboard Ministry was started over 20 years ago on Dec 2, 1996.

The ministry was based on Isaiah 62:10.

Mission:
To raise banners, proclaim God's Word 24/7 and prepare the people for revival.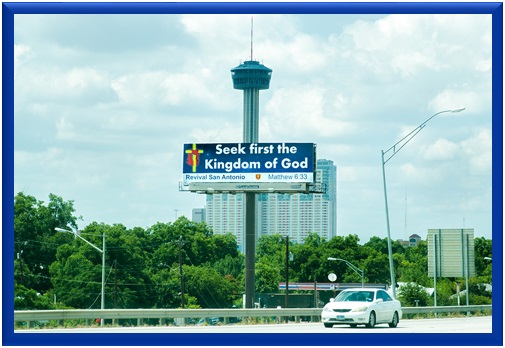 Purpose:
To glorify God, promote the advancement of Christianity and help set the stage for revival.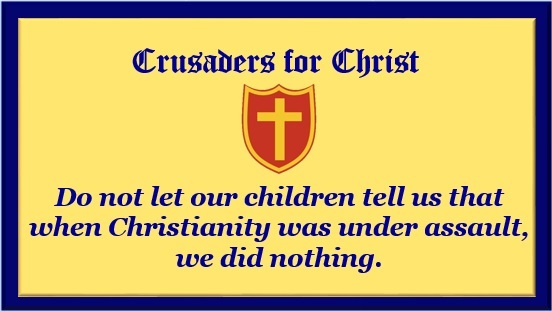 Goal:
For America to remain "One Nation under God" and predominantly Christian.